2018 Keynote Speakers
Morning Keynote: Andrea Jenkins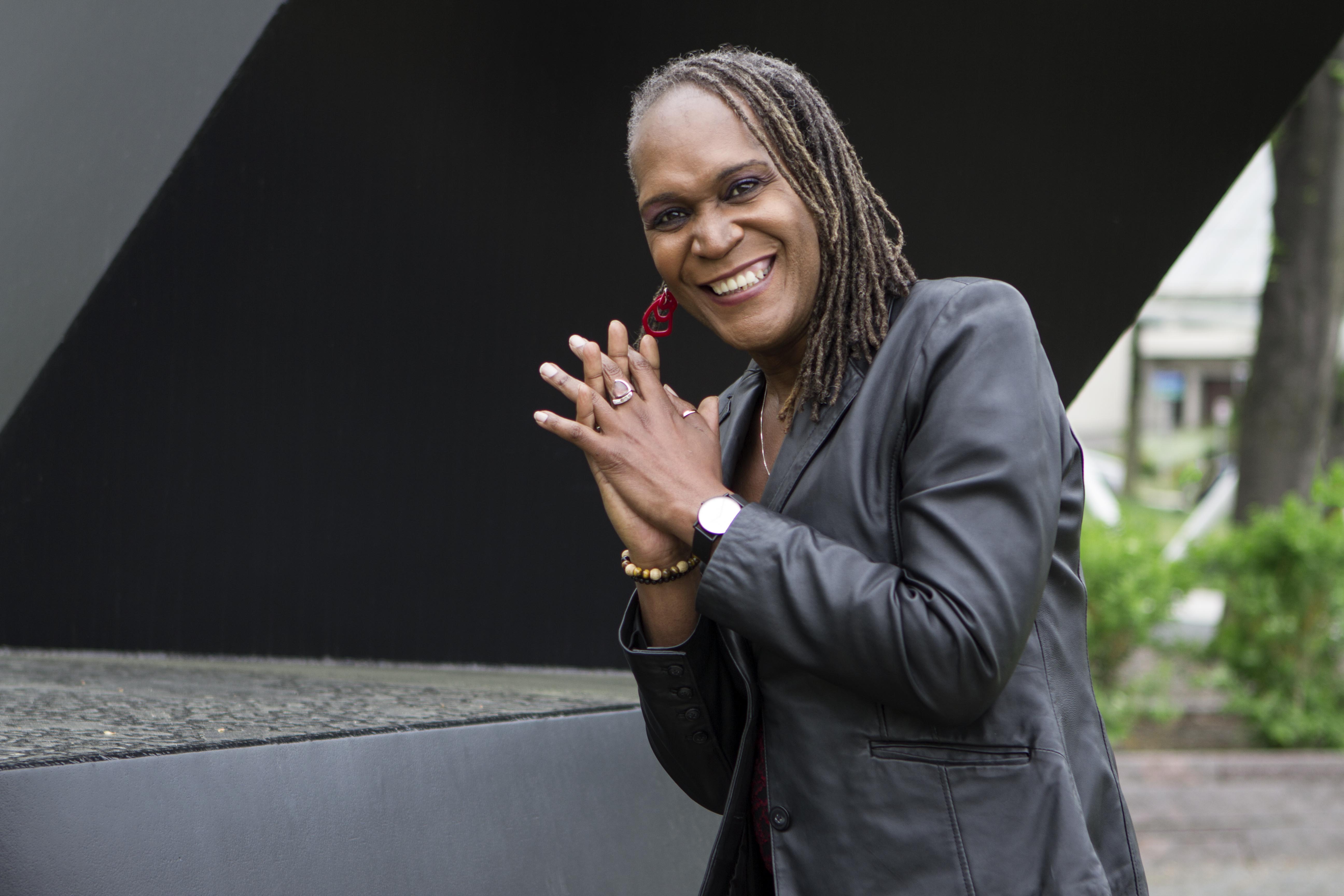 Andrea Jenkins is a writer, performance artist, poet, and transgender activist. She is the first African American openly trans woman to be elected to office in the United States. Jenkins has experience working in community development in North Minneapolis, and in delivering social services in South Minneapolis.
Jenkins moved to Minnesota to attend the University of Minnesota in 1979 and was hired by the Hennepin County government, where she worked for a decade. Jenkins worked as a staff member on the Minneapolis City Council for 12 years before beginning work as curator of the Transgender Oral History Project at the University of Minnesota's Jean-Nickolaus Tretter Collection in Gay, Lesbian, Bisexual and Transgender Studies.
Andrea holds a Masters Degree in Community Development from Southern New Hampshire University, a MFA in Creative Writing from Hamline University and a Bachelors Degrees in Human Services from Metropolitan State University. She is a nationally and internationally recognized writer and artist, a 2011 Bush Fellow to advance the work of transgender inclusion, and the recipient of numerous awards and fellowships.
Afternoon Keynote: Garth Greenwell
Garth Greenwell is the author of What Belongs to You (FSG, 2016), which won the British Book Award for Debut of the Year, was longlisted for the National Book Award, and was a finalist for six other awards, including the PEN/Faulkner Award, the James Tait Black Memorial Prize, and the Los Angeles Times Book Prize. A New York Times Book Review Editors' Choice, it was named a Best Book of 2016 by over fifty publications in nine countries, was praised as "the great gay novel for our times" by The New Republic, and is being translated into a dozen languages. Cleanness, a collection of short fiction, is forthcoming from Farrar, Straus & Giroux. His short fiction has appeared in The New Yorker, The Paris Review, A Public Space, and VICE, and he has written criticism for The New Yorker, the London Review of Books, and the New York Times Book Review, among others.
When asked about being labeled a "gay writer" in an interview that appeared in Guernica, Greenwell said, "I feel an intense debt to the queer writers who made my life—my life as a writer, my life full stop—possible, and I hope very much that I'm continuing a tradition of queer writing. I also absolutely reject any suggestion that by writing specifically queer stories and in aesthetic traditions or modes that have been coded as queer I am sacrificing any of the universal relevance or impact literature can lay claim to. I write from my experience as a queer man, and I write for queer readers. I also write out of my sense of the literary tradition, broadly conceived, and I write into and for that tradition. I am a gay writer, absolutely. And in no way does that fact limit the reach or importance of what I write."
Greenwell holds graduate degrees from Harvard University, Washington University in St. Louis, and the Iowa Writers Workshop. A native of Kentucky, Greenwell taught high school in Sofia, Bulgaria for four years before returning to the States. He is the 2018-19 John and Renée Grisham Writer in Residence at the University of Mississippi. He lives in Iowa City.